According to current circumstances, 58% of companies have not yet arrived at digitization. Some companies are already taking advantage of CGI renderings and animation in marketing, but by no means all. The at least 58% have used to implement solutions. Studio 2038 from Hamburg has made it a mission to advise companies in the context of the digital transformation and actively support them with high-quality content. The founders René Piper and Tim Hoepfner introduce Studio 2038:
Hello, thank you for the invitation. First of all, a question about your name: Why did you call yourself "Studio 2038" and what does your slogan stand for?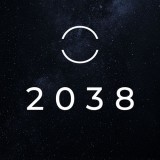 Studio 2038 (sprich: zwanzig-achtunddreißig) trägt den Slogan: "Shaping the future now". Der Mittelstand und etablierte Firmen und Marken stehen vor der Herausforderung ihr Unternehmen im Wandel der Digitalisierung zukunftssicher aufzustellen, ohne dabei den Anschluss an die Kunden und die technischen Möglichkeiten zu verlieren. Der Slogan versteht sich als Tätigkeitsbeschreibung unseres Studios und gleichzeitig als Aufforderung an die Unternehmen den digitalen Wandel jetzt aktiv anzugehen. 2038 steht dabei für das Jahr, welches in der Zukunft liegt. Wo stehen die etablierten Firmen im Jahr 2038? Welche technischen Möglichkeiten werden wir im Jahr 2038 haben? 2038 steht daher auch für den digitalen, futuristischen Weitblick über den Tellerrand hinaus.
What sets you apart from a "classic" digital agency?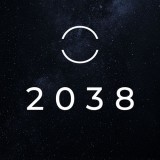 Our studio in Hamburg stands for individuality, quality, creativity and specialization , in an authentic personal context. Agencies are losing their importance and image these days and are more of a synonym for expensive, interchangeable, impersonal services. But we want to achieve exactly the opposite with our customers. Meaningful long-term partnerships are not just a one-off project in "digitization" but a continuous component of every company. This sets us apart from classic agencies, which are indiscriminately replaceable.
Your concept and your visual outward appearance seems to be very extraordinary. What exactly is it about outer space?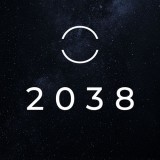 Digitization is still a rocket science for many companies. We know our way around the galaxy "Neuland" and show our customers new worlds that are not light years away. We accompany the departure through undiscovered spheres step by step with weightless ease.
How can you help companies with digital transformation?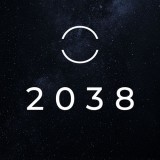 Studio 2038 designs and implements digital projects focusing on visual marketing and digitization with innovative and creative concepts, e.g. also for the point of sale. Particular attention is paid to the creation of digital content using CGI (Computer Generated Imagery) such as renderings, animations, augmented and virtual reality as well as configurators. All images are created exclusively on the computer in a photorealistic graphics, so you can not see the difference to a normal photo. In addition, Studio 2038 sees itself as a digital "think tank" that questions existing solutions in the market, develops them further or interprets them from scratch.
For which sectors are you exactly active?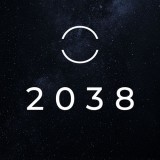 First of all, it should be mentioned that there is no specific target-group-relevant industry, since the digital transformation has an overall effect and will not stop at any industry. The majority of our customers come from the middle class, such as Furniture manufacturers, from the electrical and metal industry, aviation, interior and exterior design of real estate and many more.

How does the cooperation with your customers work on projects?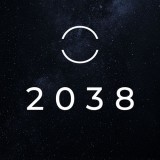 Every project is individual and unique. Before we start, we take the time to find out exactly what our customers really need. Together, we then create a roadmap for the entire project period so that everyone involved knows exactly what to do and when. Of course there is a draft for every intermediate step that has to be commented on and released. Each customer receives a personal Project Manager as a permanent contact. But do not worry, this one does not speak extraterrestrial, but acts as a translator between the client and our designer team because he understands both worlds optimally.
Finally, one more question: where can interested people find more information and contact you?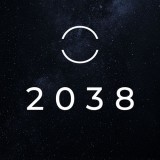 The best way to visit our website at www.studio2038.com, there we have a few references and have collected the important information! Just call, chat us, send a mail or fill in our contact form online. We will answer as soon as possible.
Thank you for your time and good luck for the future!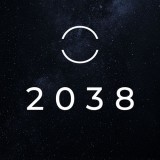 We have to thank you! Time to break into new spheres, shaping the future now!